THE SHEEPSHED @ MOUNTAIN VIEW FARM
227R Maple Street, Middleton, MA -
****NEW RETAIL STORE ****
978-686-2981 / 603-533-0664
OPEN SATURDAY 12/22 = 10-1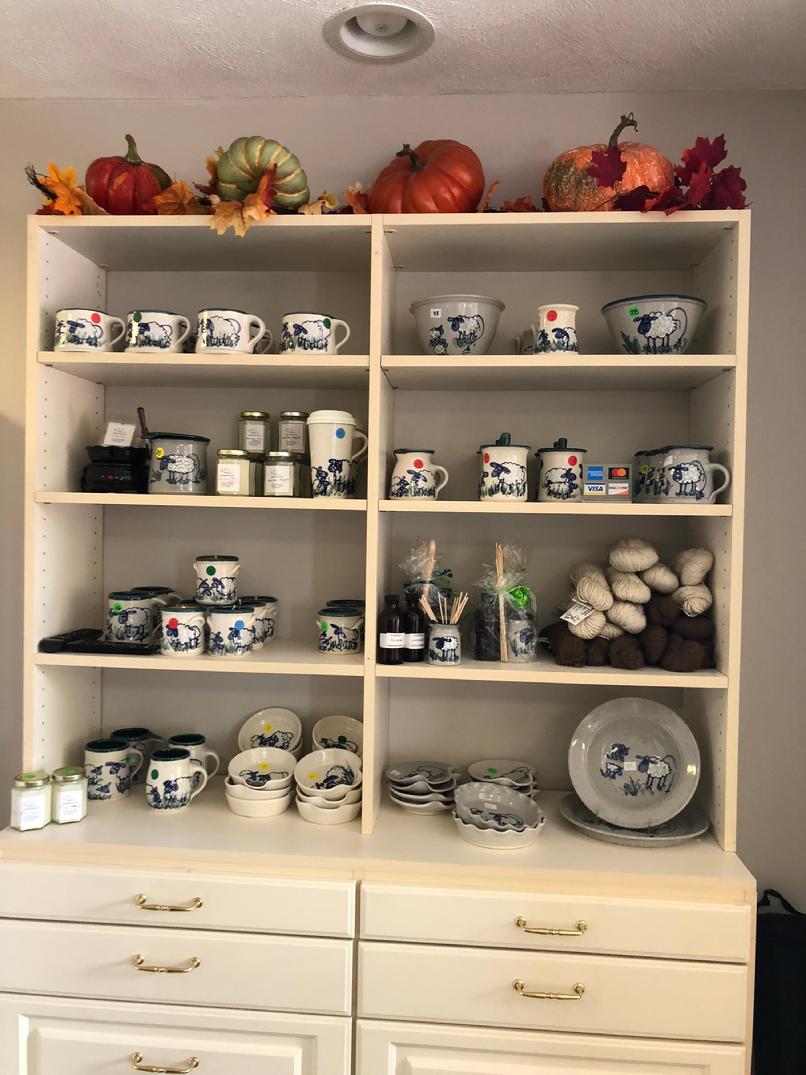 Store Front Pottery Wall
| | | |
| --- | --- | --- |
| | Bombay Silk 2oz. $10.00 | Silk Hankies - $6.00 each |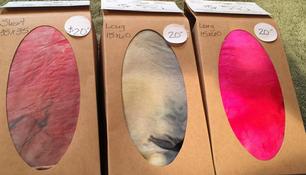 Hand Dyed Silk Scarf $20.00
| | |
| --- | --- |
| | ***New Salt and Sugar Scrubs*** |
FELT TENCEL/MERINO SCARF KITS

$25.00 (includes all materials)
Felting Tencel/Merino is one of my favorite fibers it handles like silk and draps beautiful. One hank of Merino/Tencel is all you need to create a one of a kind show stopping runway look. Makes great gifts for family fun in about 20 minutes from start to finish. Try one today.
| | |
| --- | --- |
| Merino/Tencel Felt Scarf | |
SHEEPSHED - @ Mountain View Farm Look to us for all your spinning and dyeing requirements specializing in the most fantastic spinning fibers!
Accepting Amex, Visa, MC.
New Salt and Sugar Scrubs, Sheepshed Candles *** Reed Difusers a Sheepshed exclusive ***
Website powered by Network Solutions®