The Sheepshed
The best in fibers
New in 2018 we introduced the bath salt scrubs line, - These are limited in production and include both salt and or sugar rubs, a variety of scents are available and include lavender, pumpkin, orange with new scents for 2019 being created. Only organic materials are used to create these. Sheepshed also started making soap, with goats milk base. Bars are approximately 4 oz. We will be adding to this line with 15 new scents in the bars and 8 scents in the liquid pump soap.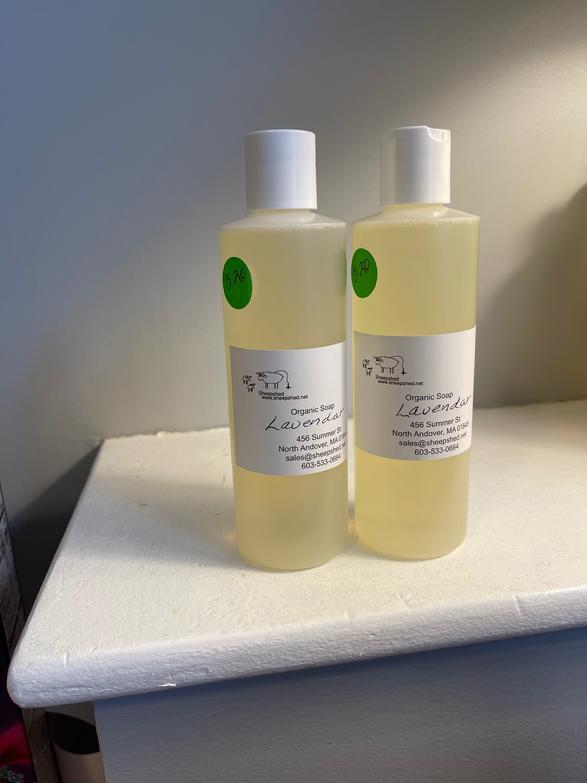 New Organic Lavender Soap
New Organic Hand Soap 2 sizes 4 oz $ 2.50 - 16 oz $5.00 Lavender scent



*NEW* Boxed Bar Soap

- 85% organic $5.00 each / 5 bars $20.00

- 4oz bars Fragrances available:

Blood Orange

Bergamot

Citrus Lavender

Gardener Hand Soap

Lavender

Lemongrass Tea

Oatmeal Spice

Patchouli

Peppermint Leaf

Pink Grapefruit

Prairie Sage

Shea Honey Oatmeal

Black Tea Tree

Thyme Garden






Goat Milk Soap Bars $4.00 each

- Naturally high in vitamins including nourishing vitamin E, minerals healthy fats, and goat's milk

- Numerous skin benefits, including exceptional moisturizing properties, absorption capacity and exfoliating power through alpha-hydroxy acids

- Individually packaged in a sheep design burlap sack






Deep Healing Organic Scrubs




Salt Scrub

-

Dead sea salt & Himilayan pink salt

- Scented with essential oils and organic herbs

- Carrier oils include coconut, safflower and sweet almond






Look to us for all your spinning and dyeing requirements specializing in the most fantastic spinning fibers!
Phone 603-533-0664 - voicemail/text
Email:

sheepshed@earthlink.net

sales@sheepshed.net
227R Maple Street, Middleton, MA


Like us on Facebook
-

Sheepshed



Follow us on Instagram
-
@sheepshedmvf
https://sheepshed2.myshopify.com
Esty Shop = SheepShed By Donna
Accepting Amex, Visa, MC
Web Hosting powered by Network Solutions®